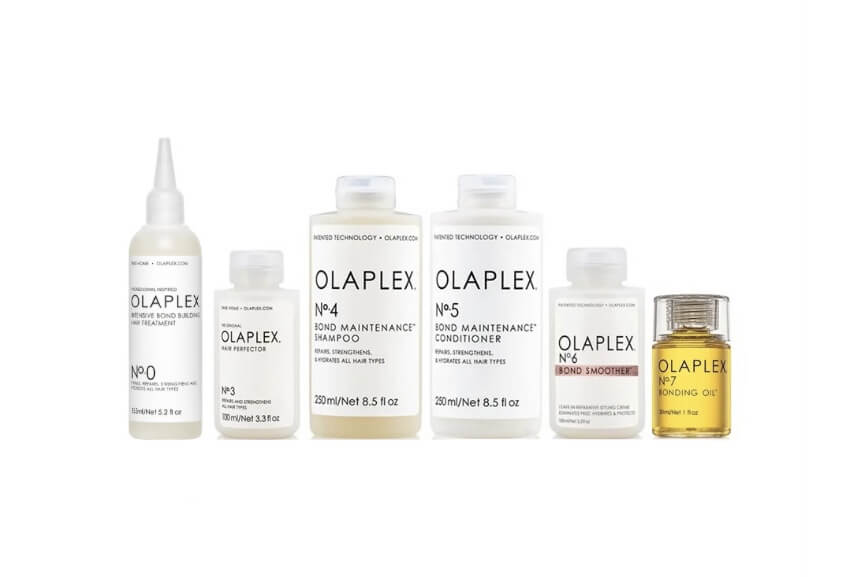 Olaplex products in Rome? Try them at Moodhairlab
You know well that we only use high quality products in our salon and we want to offer you the best of what is available on the hair treatment market.
For this reason, for some weeks now you will also find the Olaplex line. This is a range of professional products designed especially for the care of hair damaged as a result of bleaching, straightening, coloring, perms and incorrect use of the straightener. Olaplex, in fact, is able to connect again and facilitate the multiplication of bisulfide bridges (one of the types of chemical bonds our hair is made of). Thanks to an internationally patented molecule, Olaplex products are thus able to repair and protect hair without, among other things, the use of substances such as silicones, aldehydes, parabens or gluten but only natural and unprocessed ingredients.
Furthermore, Olaplex has also introduced products that are ideal for routine use such as shampoo, conditioner and oil: even in this case the standards are very high.
The next time you go to the hairdresser in Rome and choose Moodhairlab, you can try Olaplex products and, if you want, buy them directly in the shop from us.